Every thing starts from one word, "Ai"
In languages, it represents L'amour, Любов, 爱(aì), 사랑, Liebe, Amor and 
LOVE.
Ai naturally drives our full passion for high-quality services for 
YOU.
This passion leads us on being professional, towards our 
Ai-STANDARD,
which further becomes the measurement of your 
Ai-EXPERIENCE.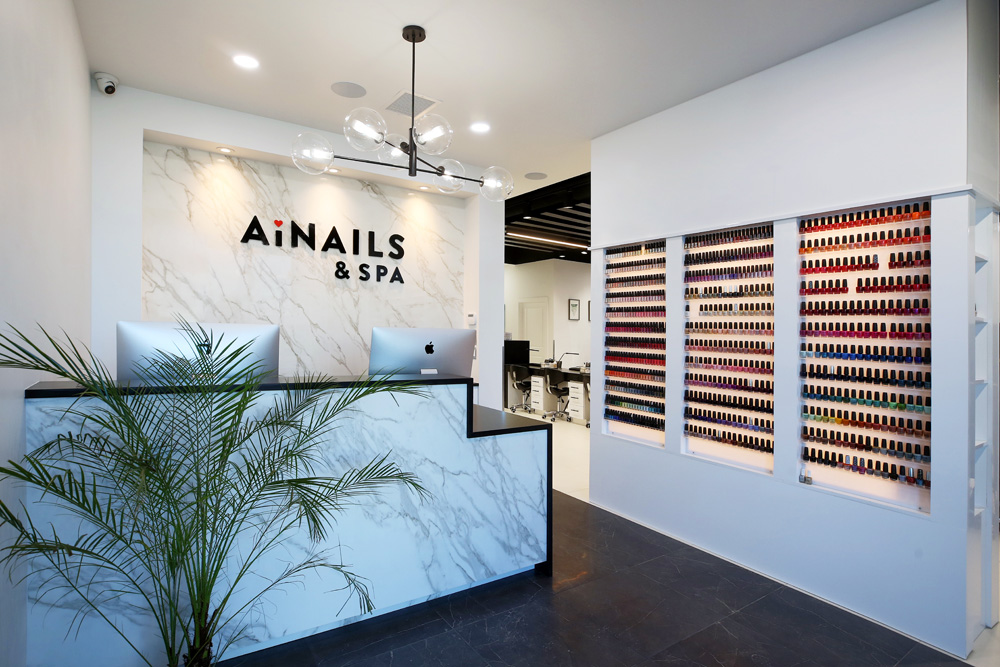 AiNails & Us
AiNails & Spa is a top-tier nail salon founded in 2017.
We are dedicated to providing high-quality services such as Manicures, Pedicures, Artificial Nails (Dipping Powder Nails, LCN Gel Nails, and Press-On Nails), and Creative Nail Arts. Not only offer nails services, but we also offer Waxing, Sugaring, Tinting, Threading, and HydraFacial MD. 
AiNails & Spa has a medical-grade tool-sterilization standard, sterilizing all metal tools after services. We are using disposable supporting accessories such as nail files, buffers, and etc. 
The first priority of AiNails & Spa is to elevate your in-store experience, EVERY TIME.
Choose your services with your preferred esthetician
at your most convenient time.
Ai-Experience?